Greywater
Our domestic solutions kill pathogens and disinfect the water for non-potable applications, while our industrial solutions use anaerobic and aerobic processes in addition to the disinfection to treat the grey water. Compact, all-inclusive and supplied pre-assembled, these solutions are easy to install and can accommodate 4 to 400 people.
How it works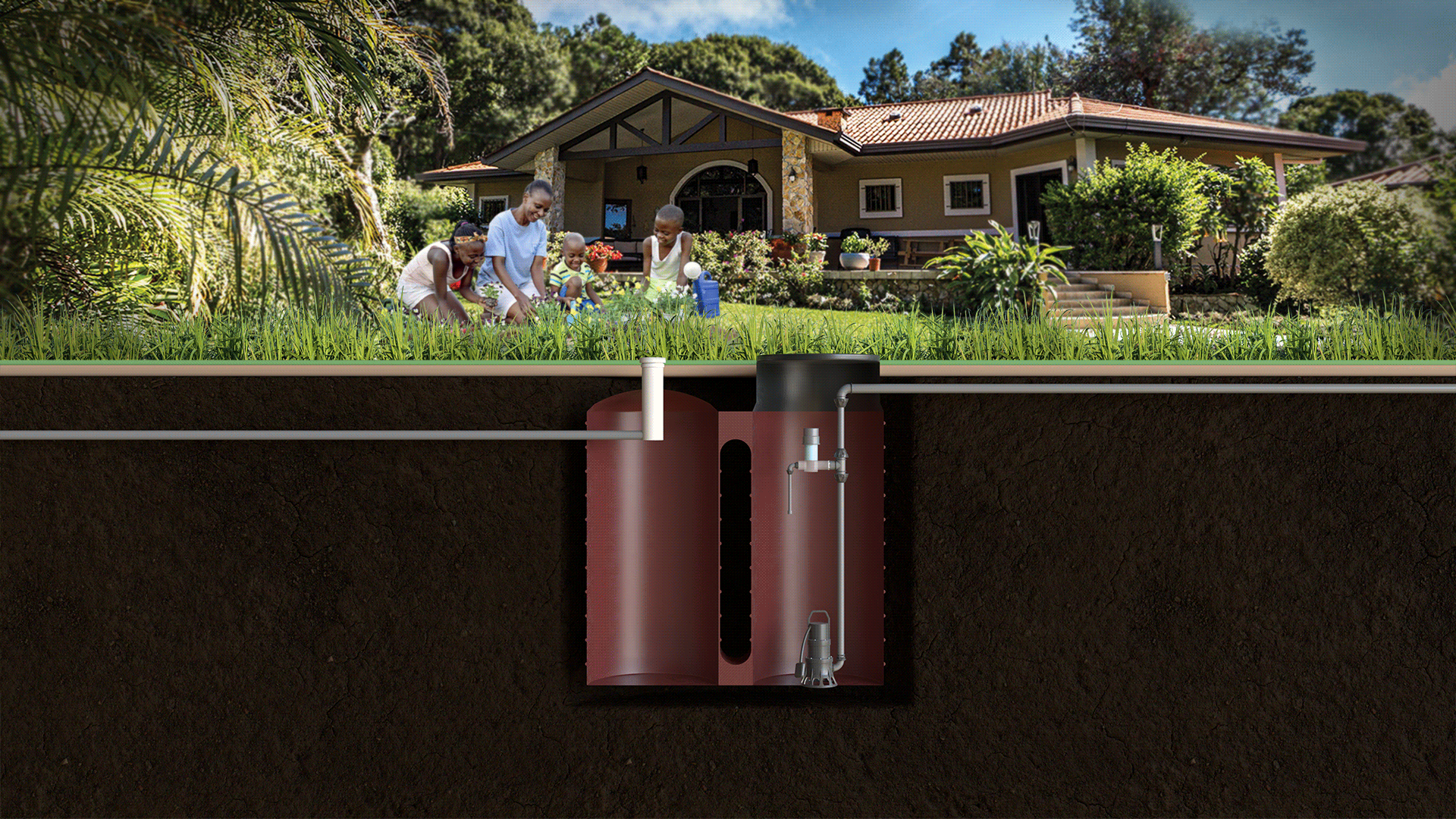 What happens inside
Water from the baths, showers, bathroom basins and laundry is redirected to the greywater system where it is disinfected with calcium hypochlorite (a plant friendly chlorine derivative) to remove pathogenic organisms such as E. coli. Once the water has been disinfected the submersible pump automatically switches on and pumps the water to your garden for irrigation.
Ideal applications
Small to medium-scale applications such as residences, guesthouses and businesses. For larger applications, Bio-mites are better suited.
Key differentiator
Reduces water use and recycles grey water into non-potable water suited for irrigation.
Value proposition
Small, compact and supplied assembled for easy installation
Easy to operate and maintain
Utilises disinfection to prevent the transmission of potential disease-causing microorganisms
Incorporates the use of a submersible pump that allows for automatic operation
Accommodates between 4 to 500 people