Modular Tanks
Our modular tanks are suited for storage of potable water, grey water and black water, and have been specifically designed for easy expansion below ground. Versatile, durable and light-weight these tanks are easy to handle and quick to install.
How it works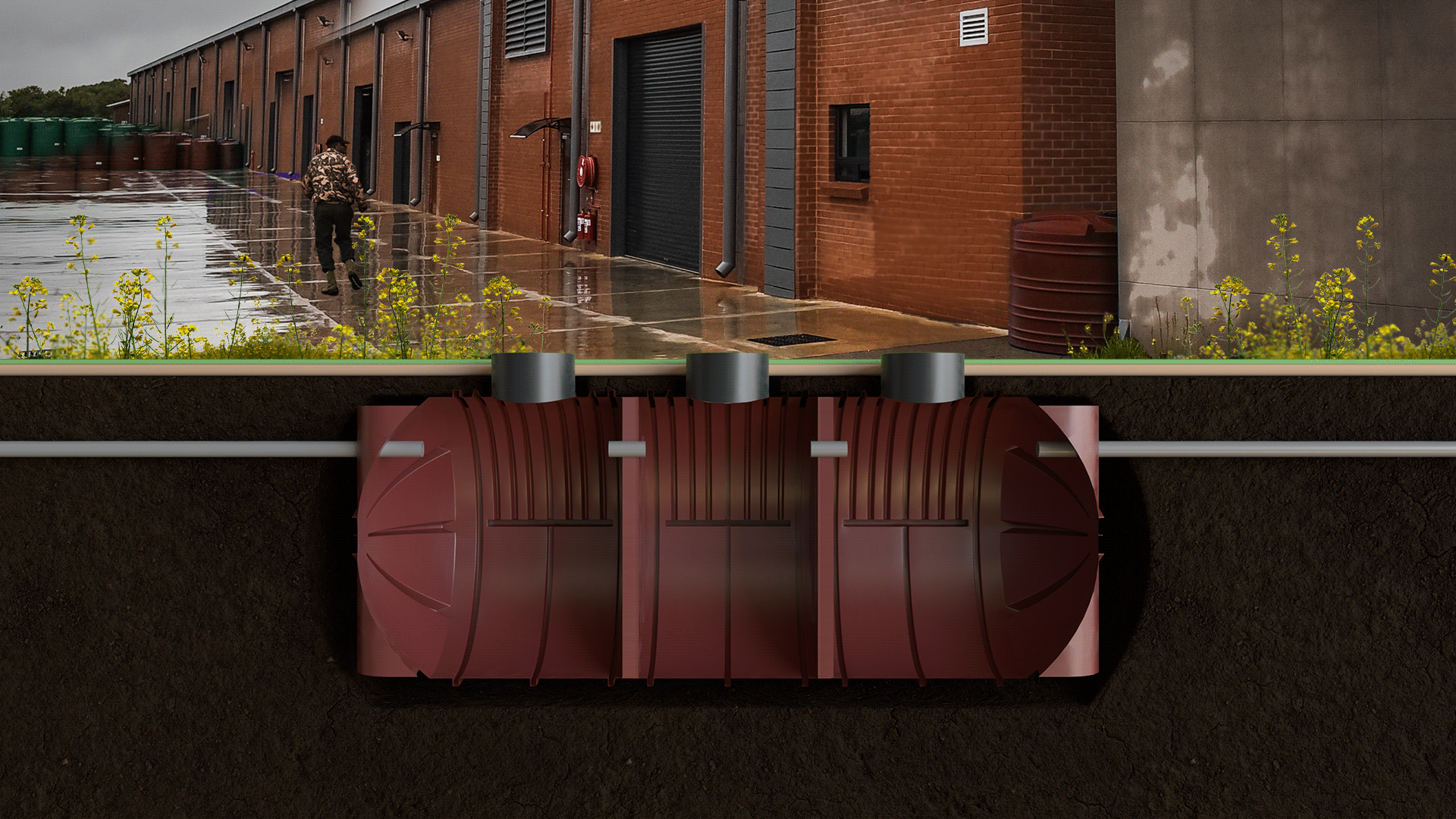 What happens inside
There are two types of modules for our modular tanks, a dome end piece, and a middle piece. Two dome end pieces can be interlinked to form one complete unit, or middle pieces can be added in between for increased storage capacity. The units have been designed in such a way that they perfectly fit into each other, and special custom-designed gaskets allow for an air-tight seal to prevent leaks.
Important:
For our illustration, we demonstrated how a modular tank will be used for basic water storage. As the application will determine the internal plumbing, it is important to specify what you intend to store inside our modular systems to ensure we provide you with the correct setup as per your requirements.
Modular tanks & other systems
Modular Tanks are designed in a way that makes it easy to apply to different systems. Find out how the modular tanks could help expand your septic or conservancy system.
Ideal applications
Where rapid rollout of increased storage capacity is required but concrete structures are not feasible.
Key differentiator
Allows for rapid and easy expansion of storage systems as and when required.
Value proposition
Quick to install and commission
Easy to operate and maintain
Suited for water and sanitation storage systems
Accommodates 5 500 to 63 500 litres of storage
Larger systems can be custom-built on request