Sanitation and Wastewater Solutions
South African leader in on-site sanitation and wastewater solutions since 1967.
We provide solutions that protect a precious, life-giving resource and further advance water security in order to help safeguard the wellbeing of individuals, their communities and the environment.
Safe, Reliable, Sustainable
We are a turnkey wastewater and sanitation solutions company that provides on-site sanitation solutions to treat wastewater safely, for re-using purposes or to replenish aquifers.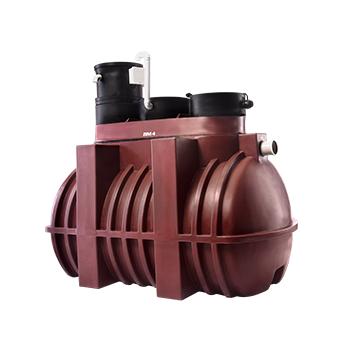 Wastewater treatment plants
Processes wastewater to be re-used for irrigation and other non-potable applications
Reduces water use and waste
Designed to cater for a wide range of wastewater conditions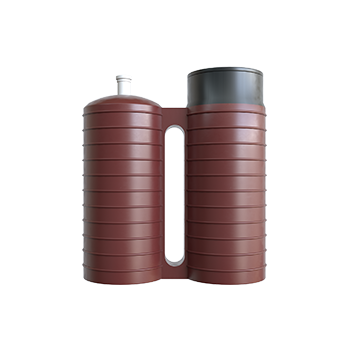 Allows for safe re-use of greywater for irrigation purposes
Reduces water use and waste
Supplied assembled for easy installation and use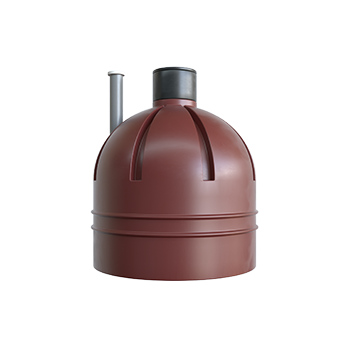 Septic and conservancy tanks
Yields cleaner effluent than standard septic tanks by utilizing a double chamber
Limits water and soil pollution
Available in modular units for increased storage capacity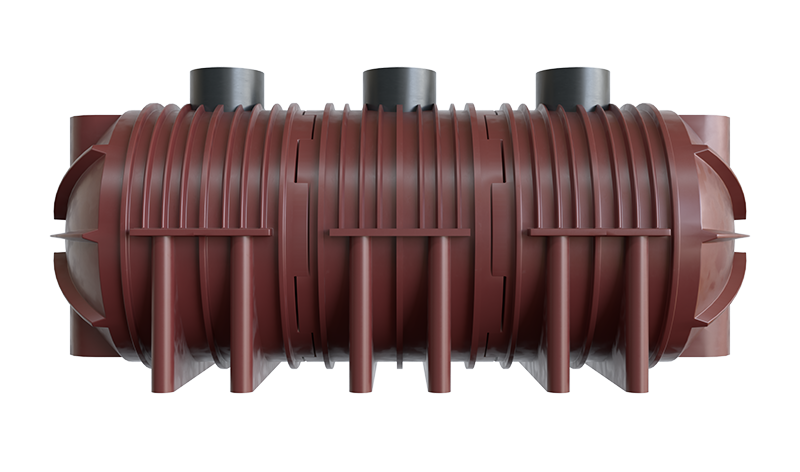 Underground modular tanks
Modular design allows for easy scaling and rapid installation
Unique inter-connecting system provides structural integrity
Suited for water and wastewater storage, as well as wastewater treatment plants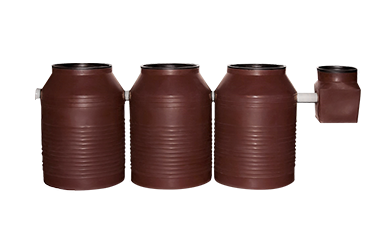 Sand, oil and grease traps
Removes sand, oils and grease from water
Limits water pollution
Improves the performance of on-site treatment plants and the quality of wastewater to the municipal sewer
Brief from customer, design,
manufacturing, transportation,
installation and maintenance
Assistance with on-site challenges
Customised solutions for unique applications and projects
Our plants are
flexible and scalable
Our large wastewater and sanitation product range ensures a solution for most challenges
and applications.
We are able to provide fully flexible wastewater plants above and below-ground,
as well as containerised solutions, all of which are quick to construct and mobilise.
Our solutions are pre-manufactured off site which allows for easy scaling and
customisation as per the system requirements.
Our solutions can be sized for the treatment of 1000 to 100 000 litres of domestic effluent
per day, with associated BOD & COD for different applications. Note: this is typically waste
water for 4 to 500 people.
Our solutions are
cost-effective, quick to commission and install
Our extensive use of polymer components in our plants provides for competitive, robust and
durable solutions.
We have sophisticated and substantial roto-moulding capability which ensures good quality products, at competitive prices compared to alternative solutions in the market.
Our solutions are cost-effective when compared to conventional construction methods with similar water tightness, hydraulic efficiency and structural integrity as defined by SANS 52566.
We have a unique and effective in-house design and engineering capability.
We have established and effective supply chain for all outsourced componentry.
We meet and exceed industry standards
When operated within its design parameters and regularly maintained, our polyethylene-based
plants have a useful life in excess of 30 years.
The effluent from wastewater treatment plants will meet or exceed the agreed target specification when operated within the design parameters.
Our wastewater treatment plants allow for re-use of the water for irrigation, dust suppression or further treatment for non-potable domestic use.
All Calcamite products and solutions are sold with performance and manufacturing quality warranties.
We offer a wide range of standard products as well as turnkey solutions which include design, manufacture, supply, install and maintenance. We want to make a difference by providing safe, reliable, sustainable and dignified sanitation solutions. Water is life, and the quality of people's lives matter, that is why we continue to strive to be relevant and innovative in all that we do.