Septic and conservancy tanks
Our SABS-certified range includes distinctive, two-chambered septic tanks that yield cleaner effluent than standard septic tanks, as well as conservancy tanks that prevent the contamination of soil and ground water. Both of which are available in modular units to allow for increased storage capacity when required.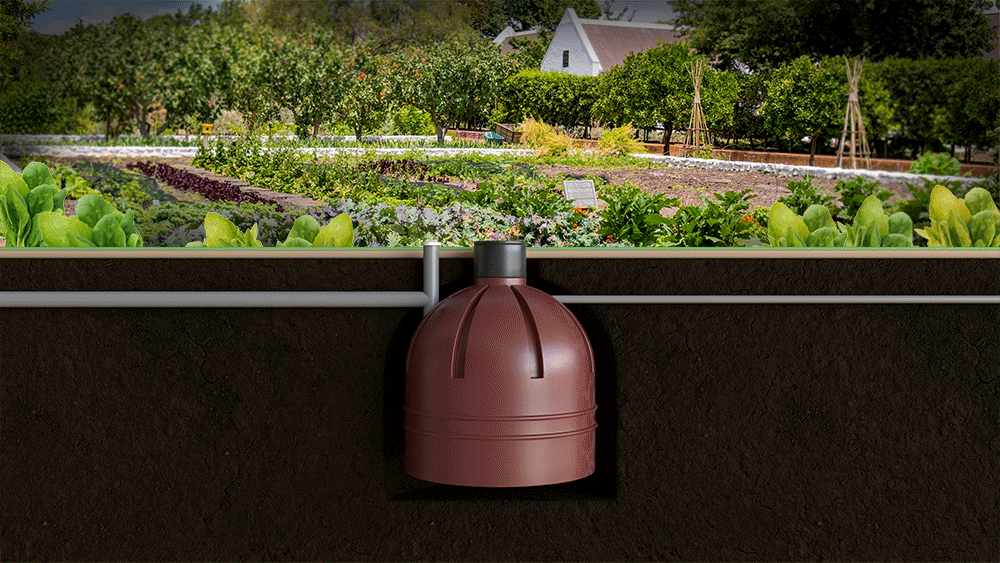 Domestic sewage enters the primary settlement chamber, which permits settlement of heavier solids and surplus sludge storage. Here gross solids are allowed to settle out under gravity and are gradually broken down by anaerobic digestion. The lighter greases and fats float to the top, forming a scum layer, and the liquid (sewage effluent) flows into the second chamber.
Here hydraulic displacement is utilized to draw effluent from the cleanest area of the primary chamber before being transferred to the soak-away system. This, together with a unique outlet baffle, prevents solids and greases from flowing out with the liquids and ensures only the cleanest possible effluent is transferred to the soak-away system.
Type of wastewater:
Domestic sewage
Conditions:
Normal or sandy soil that will adequately absorb the effluent and will not result in effluent pondering on the surface or being transferred directly to ground water. As well as areas with a low water table and a relatively low population density.
Yields cleaner water than standard septic tanks to reduce the potential for water and soil pollution.
The only SABS-certified septic tanks in Africa
Specifically designed to cope with stressors of severe underground conditions
Infiltration chambers are recommended as alternatives to a soak-away constructed
from rubble or similar
Accommodates between 4 to 25 people
Available in modular units for increased capacity
Domestic wastewater is directed into the tank for temporary storage. Once full, the waste is pumped out and disposed of according to legislation. The watertight tank prevents possible contamination of the soil and groundwater.
Type of wastewater:
Domestic, commercial and industrial wastewater (including sewage, blackwater and greywater).
Conditions:
Clay or hard rock, or in areas with a high water table or risk of contamination to the ground water, as well as densely populated areas.
Prevents possible contamination of the soil and ground water.
Simple to install, with minimum maintenance required
Ensures no contamination of ground water
Robust, durable and easy to handle
Accommodates between 4 to 25 people
Available in modular units for increased capacity